Our Yooper pasties are legendary! All profit goes to UP charities.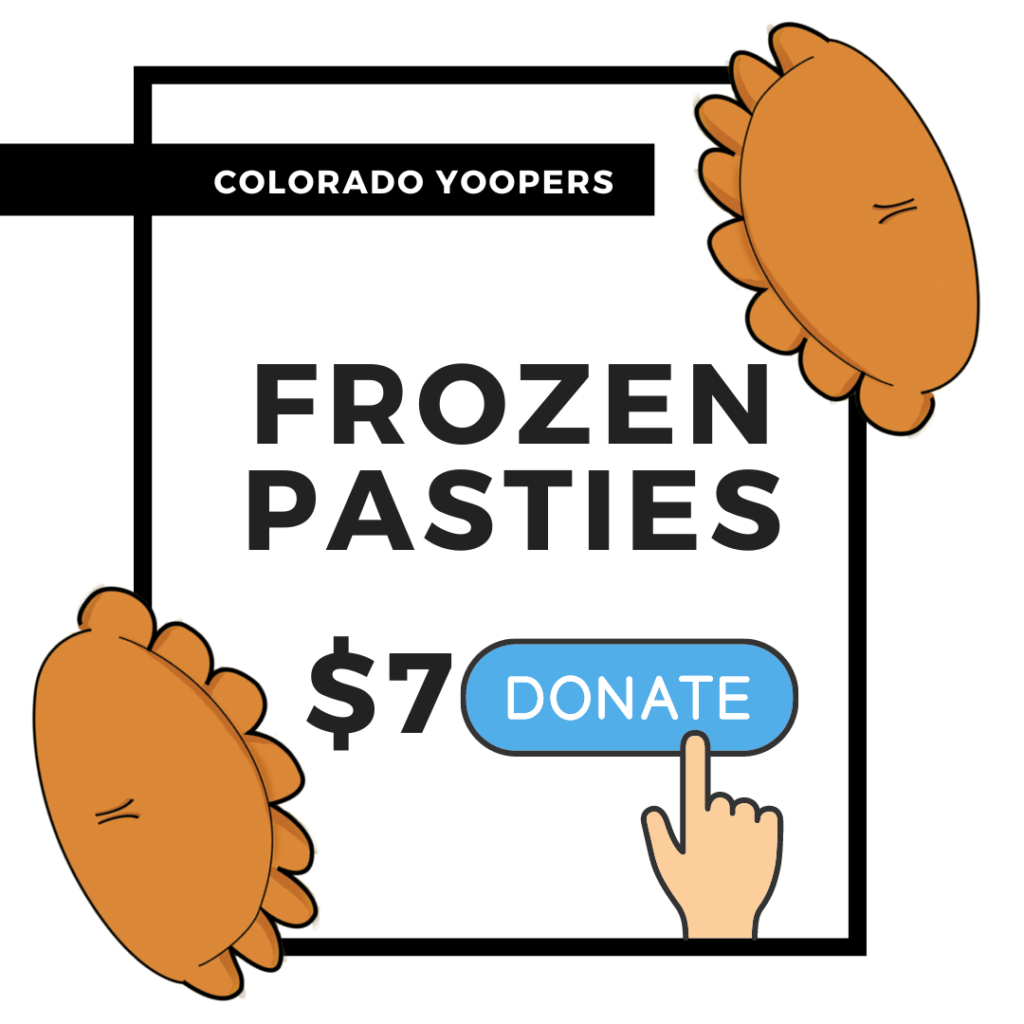 Feel free to order frozen pasties (donation of $7 each) by calling Carl Johnson's office at 303-987-3626. Order extras and enjoy them all year long!  Here are your choices for pickup:
At the annual picnic on September 24, 2023
In Lakewood from Carl (we'll call you to arrange this)
---
---
NOTE: We always sell our frozen pasties at the annual picnic, but you can also purchase any we have left over if you have an order of five or more. You can place an order by calling Carl Johnson's office and giving a credit card number. All orders must be pre-paid. Carl's number is 303-987-3626.