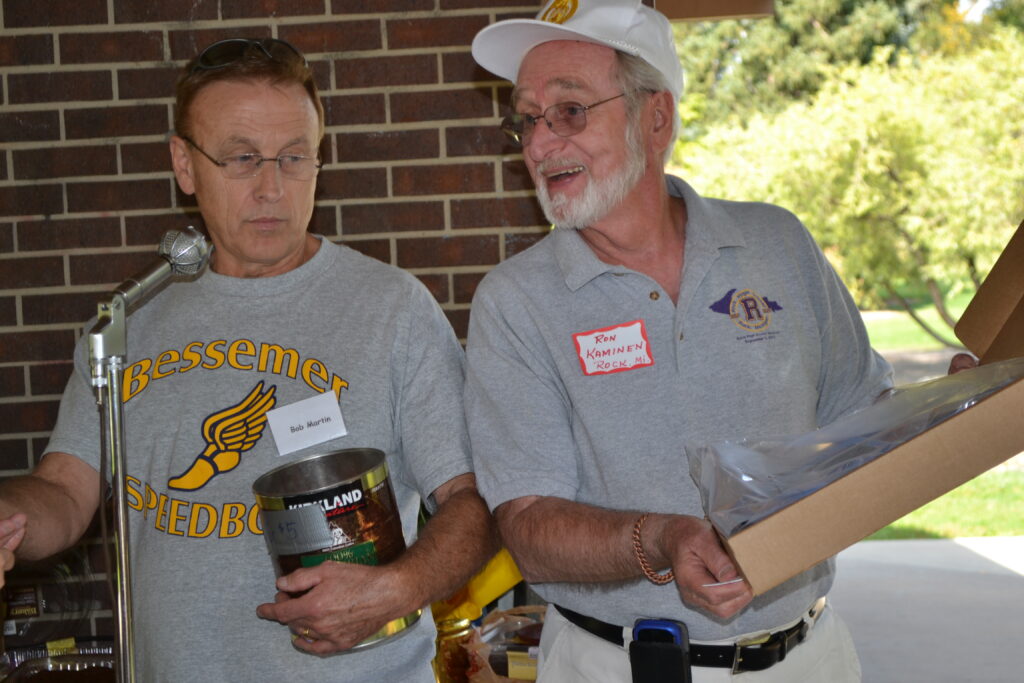 "After a long conversation with her, I decided to get a haircut at Bob's shop. We then started talking about a Yooper gathering that would include pasties! He knew of some Yoopers and said that we could search around and get a list of people that were interested. Bill Norkoli, a friend of ours from Colorado Springs, also said he could supply a list from that area.
It was in 1998 when we had our first picnic at Castlewood Canyon State Park with about 40 Yoopers attending. Now, we have a list of over 500 addresses and up to 200 Yoopers attending! Last year we had 500 pasties imported from Escanaba and they sold like hotcakes!
In later years, as we could see making some profit, we decided that it should be sent back to the U.P. to benefit those people left behind. In the past several years we've sent money to Bay Cliff Health Camp. the St. Ignace High School, a young girl dying from cancer in Bessemer, a drug rehab house in Munising and several other opportunities. That's good stuff!
Carl Johnson's accounting firm has provided us with a secretary that prints the list and all the labels for the address list. Several people have helped with the website and we eventually plan to have Yooper advertising on the site to help pay for the cost. There is nothing better than to hire a Yooper when you need quality work done around your house!
There have been many others who have assisted in this project but if I miss any it would be tragic, so for all those who have worked, please excuse me for not mentioning your names.
Hope to see you at the next picnic!"
Ron Kaminen
How did the Colorado Yoopers start?
So, how did this all get started you ask? Well, our good friend Ron Kaminen says it went something like this.
Our Story
"Well, when working as a food demonstrator at Costco years ago, a lady came up to me and asked if I was a Yooper. She said I talked like one! It was Pam Martin, Bob Martin's wife. Bob is from Bessemer and a barber in Parker, CO. "